We're Researchers, Teachers and Dreamers  
At Brio, we dream big, aspiring to change how people around the world work. Science tells us that by investing in our employees' well-being, our businesses are more profitable. Our hearts tell us that through building people up, we can change the world - one business at a time.
Our Mission
We love people! Even more so, we love helping people flourish. That core value has led us to invest hundreds of hours in researching the best methods for creating a sense of vigor and vitality within workplaces. In a world where time is limited and energy is often drained, Brio is committed to teaching people simple skills that enable them to flourish at work and at home.
Our Name
Brio is an Italian word - meaning vitality and vigor - two qualities that drive higher levels of resilience, energy, engagement and well-being. While most of us wish we could add more hours to our days, our experts at Brio have developed simple strategies to help you add more life - more vitality and vigor - to your hours.
Our Approach
At Brio, we're not into pop psychology. Instead, we specialize in offering simple techniques backed by at least a decade of research. Combining the science of resilience, positive psychology, mindfulness, neuroscience and energy management, our team has designed a unique approach to workplace well-being - the ARC+ Method — which is the basis of our coaching and teaching efforts.
While science is at the heart of our techniques, the most essential part of what we do is teaching our clients how to practically apply the skills in their everyday lives — so they can ultimately experience and sustain a sense of enhanced resilience and well-being.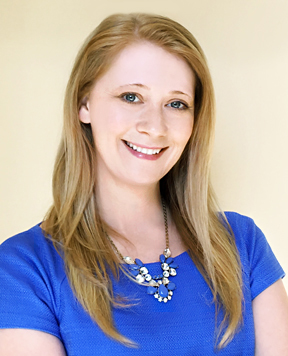 AJ Adams, MAPP
As one of the first 150 people in the world to graduate with the Master's in Applied Positive Psychology (MAPP) degree from University of Pennsylvania, AJ is a pioneer in her field. Offering in-depth study of the science and application of enhancing human flourishing, the MAPP program is a cutting-edge, one-of-a-kind program. Over the last decade, AJ has applied her education through working with organizations such as the Wharton School of Business, the U.S. Army, the U.S. Air Force and with various other groups around the globe. AJ specializes in teaching individuals and groups how to utilize science-based skills to enhance their levels of resilience and well-being. Aside from her passion for helping others, AJ is a professional photographer, world traveler and a lover of vintage VWs.