We Believe Learning Should be a Unique & Engaging Experience
Teaching people how to flourish is the highlight of our days, and we want our trainings to be the highlight of yours. That's why we've worked hard carefully crafting each of our workshops to be informative, impactful and interactive.
What You'll Learn in Our Workshops & Webinars:
Time-tested techniques for preventing employee burnout
The latest science & strategies for cultivating well-being at work
Why employee engagement is vital to flourishing workplaces
Powerful ways to refresh mental and emotional energy
How to strengthen social connections at work and home
Proven practices for leveraging strengths for success
Quick, mindfulness-based strategies for managing stress
How to cultivate a growth mindset and overcome setbacks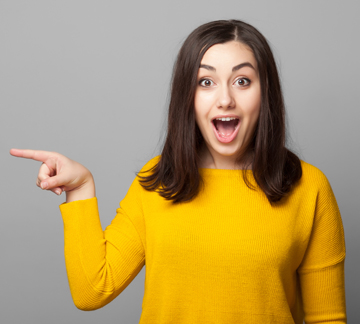 Our Most Popular Workshops and Webinars:
Strengthening Social Connections
Are your relationships as strong as they could be? For many of us, the answer is "no". But not only are strong social connections the greatest indicator of resilience in the face of stress, relationships are a stronger predictor of physical health than physical inactivity, body mass index and other health habits. Unfortunately, it's easy for our relationships - both near and far - to become strained. But more than ever, we each need genuine social connection. In this two-hour, interactive webinar, participants will learn how to apply the 4 science-backed techniques in AJ's easy-to-apply CARE model -- to help them strengthen their most vital relationships at work and home.
Conversations that Connect
Disagreements and miscommunication can undermine relationships and get in the way of effective teamwork. However, research shows that we can learn how to communicate, even during times of disagreement, in a way that creates stronger connections. In this workshop, participants will explore their current conversation styles, helping them to cultivate greater self-awareness and emotional intelligence.Beyond this, participants will also learn and practice, in breakout sessions, a science-backed model for managing tough conversations. Not only will participants build skills to communicate in a way that connects,they will also learn and practice emotionally intelligent listening skills through a powerful small-group exercise.
Overcoming the Burden of Busy through Self-Compassion and Self-Care
While you can't add more hours to your day, you can learn how to both overcome exhaustion and feel more energized. During this session, participants will explore their personal mental roadblocks to self-care, become familiar with the science of self-compassion, and they will learn how to cultivate a mindset of self-compassion to help them foster greater life-work integration. Ultimately, this workshop empowers participants to engage in self-care and advocate for healthy life-work boundaries.
Catalyzing Compassion and Curiosity to Build Belongingness 
During stressful times, workplace relationships tend to become strained, causing employees to feel excluded and alone. However, research shows that intentionally building a culture of belonging can enhance performance, well-being and team resilience. People and talent leaders can use science-backed strategies to foster compassion and curiosity amongst their workforce - two critical factors for connecting talent within teams and across titles. In this workshop, AJ will cover 5 strategies leaders and employees can engage in to build a deeper sense of belonging within their teams.
The Resilience Reset
Research shows that people can learn how to become more resilient in the face of stress, challenge and hardship. This 60-90-minute workshop combines the science and application of resilience in the workplace. Through in-session exercises, instruction and breakout sessions, participants will explore their personal stress response styles and learn the neuroscience of stress, barriers to effective stress management and the 3 Bs of the resilience reset -- designed to help individuals bounce back from setbacks, better manage stress and cultivate a greater sense of well-being in their lives.
Science-Backed Strategies for Navigating Negative Emotions
The past two years have led many of us to experience a roller coaster of emotions, and navigating emotions such as anxiety, anger and sadness can be quite difficult. Unfortunately, most people either try to ignore their emotions or in contrast, they hold onto them, getting stuck in a downward spiral of negativity. During this 60-90-minute session, participants will explore how their beliefs about emotions might be sabotaging their well-being as well as simple steps they can take to better navigate negative emotions.
Managing Stress with Mindfulness
Mindfulness is one of the best researched tools for managing everyday stressors and enhancing performance at work. With in-session practices and exercises, during this workshop, participants will learn the neuroscience of mindfulness as well as practical ways to build mindfulness practices into their busy lives.
From Burning Out to Burning Bright
Over the past two years, levels of stress, anxiety and burnout have risen dramatically around the globe as many have struggled to cope. And while you cannot control every situation in your life, research shows that you can build your capacity to better manage challenge, change and crisis. During this workshop, attendees will learn how to identify the signs of burnout as well as six science-backed strategies they can immediately employ to reduce stress, combat burnout and enhance their ability to THRIVE at work and home.
Understanding & Overcoming Employee Burnout
A recent survey suggests that 75% of workers have experienced burnout over the last year, proving to be costly to both employees and organizations. In this 1-2-hour webinar, participants will learn the surprising, true causes of employee burnout as well as personal & organizational resources that can prevent burnout and promote resilience. Additionally, participants will learn several action steps they can take to reduce burnout at the team and organizational level. This session is especially well-suited for those in leadership.
3 Ways to Battle Virtual Burnout
If craving midday naps, having a shorter fuse and feeling utterly drained has become a part of your new normal, you're not alone. Many professionals are suffering the effects of screen fatigue, longer work hours and being forced into wearing too many hats at once. In this one-hour webinar, attendees will learn what virtual burnout is, what causes it and 3 research-backed hacks to help them feel more calm, focused and refreshed.
Cultivating a Psychologically Safe Workplace
Do your employees feel safe to speak up -- to freely express their concerns, needs and ideas? Organizations that cultivate a culture of psychological safety create an environment for employees to perform better and truly flourish. Combining practical exercises and breakout groups, this 60-90 minute, interactive workshop touches on the ABCDEs of psychological safety, 5 keys to psychological safety through AJ's customized SAFER model as well as how to leverage organizational support, leadership behavior and team dynamics to build the foundations of psychological safety.
Strategies for Workplace Flourishing
Applying Dr. Martin Seligman's PERMA model from the field of applied positive psychology, this workshop covers the 5 areas of human flourishing. Attendees will learn how to leverage science-backed strategies to enhance their ability to flourish both professionally and personally. Complete with post-session suggested exercises and in-session activities, this workshop is hands-on, engaging and enlightening.
Building Emotional Intelligence
High performers have a key quality in common: emotional intelligences. With the capacity to be aware of, control, and appropriately capitalize on one's emotions, individuals high in emotional intelligence excel in effective communication, problem-solving and leadership. This experience-based workshop provides participants with the tools they need to build the 4 EI skills: Self-awareness, Self-control, Empathy, and Social Connection.
Rethinking Stress & Success
Your mindset determines many measurable outcomes in life, such as academic and career success, relationship health and your overall sense of well-being. In this 1-2-hour workshop, through in-session exercises and group discussions, attendees will learn how to identify and overcome thinking patterns that undermine their resilience. Additionally, they'll learn cognitive techniques, backed by 50 years of research, to rethink stress in a way that promotes growth, success and happiness.
What is Your Why? Creating a Deeper Sense of Purpose at Work
Are you feeling a bit lost right now – as if life is having its way with you and you don't know how to fight back. Or perhaps you're overwhelmed and feeling stuck in the mud. During tough times, research shows that knowing your "why" can help you persevere and feel grounded in the face of hardship. Further, a sense of purpose opens us up to hope and optimism and minimizes the effects of depression and anxiety. In this engaging, one-hour session, attendees will explore what personally provides them with a sense of purpose and how to capitalize on their personal values – so they can get unstuck, move forward and take purposeful action.
Elevating Women in the Workplace
Company cultures often facilitate environments that keep women from having a voice and being heard at work. However, the most successful workplaces intentionally encourage and elevate the voices of all employees. This 1-2-hour, interactive workshop teaches participants how to recognize and overcome gender biases as well as internal roadblocks such as perfectionism and imposter syndrome. Combining practical exercises and breakout groups, this training teaches participants how to overcome self-limiting beliefs as well as how to exercise and elevate their voice in the workplace.
Resilient Thinking: Overcoming Brain Biases that Undercut Connection
This 60-90-minute workshop explores and helps attendees overcome different cognitive biases that undercut one's ability to create and maintain strong connections with others. In doing so, this enables a greater sense of trust and belongingness amongst coworkers and leaders, which is at the heart of cultivating psychological safety in the workplace.
From Wrong to Strong: Cultivating Character Strengths
Individuals who focus on applying their top strengths at work are 6 times more likely to be engaged at work and yield significantly better job performance than those who don't. In fact, those who intentionally apply their strengths at work, on a regular basis, are 18 times more likely to flourish professionally. During this fun and highly-interactive workshop, participants learn how to go from over-focusing on what's wrong to focusing on what's strong, how to spot strengths in themselves and others, and how to practically apply their strengths at both work and home, enabling them to bring their best self to every aspect of their life. Prior to the workshop, participants take the free VIA assessment at viacharacter.org so they can work together to discuss and explore their unique strengths. 
Strategies for Turning Setbacks into Success
Many of us are facing challenges situations right now. However, counter to cultural beliefs, challenges present great opportunities for personal growth. Research shows that humans have an amazing ability to thrive despite and often because of adversity. During this one-hour webinar, participants will learn the foundations of post-challenge growth as well as science-backed techniques to help turn setbacks into growth opportunities.
Creating a Culture of Resilience and Well-being at Work
Resilience and well-being are driven by the culture of an organization. And while leaders play a large role in cultivating organizational culture, every employee can take action to help create a culture of well-being. In this 60-90 minute session, attendees will have the opportunity to reflect on their own behaviors, how they impact their organization's culture and walk away with an action plan to make positive changes towards building a culture of resilience and well-being.
Building Better Balance through Boundary Setting 
One of the most underrated skills one can build is the ability to articulate and stick to personal and professional boundaries. Yet, many of us fail to take the time to do so. In this 1-hour session, attendees will learn how to identify boundary needs, how to overcome mindsets that get in the way of boundary creation, how to create boundaries and a simple format for communicating boundaries in a way that demonstrates respect for themselves and others.
The Power of Positive Leadership
Research shows that leaders are the most critical piece to flourishing workplaces. This half- or full-day workshop teaches supervisors, managers and CEOs the science behind positive leadership, how to develop a mindset that promotes the growth of their employees, science-backed techniques to better manage stress and simple strategies for leveraging strengths to create a culture of higher positivity, performance and profit.
What Clients Are Saying:
"AJ is a polished and professional speaker, who is able to maintain positive energy levels of large groups. She is a sensitive and empathetic listener, and provided great encouragement and solid recommendations for improvement to participants during group breakouts and teach back sessions."
Natasha S. - HR Business Partner, Lockheed Martin
What Clients Are Saying:
"AJ is a passionate and authentic natural communicator. I attended one of her sessions on resilience and well-being. It was interactive, engaging, science-based, and had practical takeaways. She is clearly experienced in leading individuals through behavior change. Rather than focusing solely on the bandaids of workplace well-being, she got at the root of culture issues leading to burnout. It was enlightening and energizing and I left with much to consider and take action on. I look forward to my next opportunity to hear from or collaborate with AJ!"
Tara Davis - Director, Internal Communications & Staff Well-Being, American Psychological Association
What Clients Are Saying:
"I can not say enough about AJ. I gave AJ a task to essentially learn our culture, roadblocks and challenges in a very short timeframe, and she turned around a customized training that spoke and resonated deeply with our people. AJ is a pleasure to work with, and she is able to make a training that feels like the leaders and founders of your organization created this from the inside. Hire AJ - you will not regret it!"
Robin V. - Learning and Development Manager, CNM, LLP
What Clients Are Saying:
"It is rare to come across someone like AJ. I attended a master resiliency trainers course, and found myself overwhelmingly surprised and pleased. AJ knocked it out of the park. She is the epitome of a professional in every aspect. Her wealth of knowledge brings with it the utmost creditably; and, her instruction reached every person regardless of their background, position, or education level. I would highly recommend AJ's services, whether you are a conglomerate or small business."
Derek B. - Executive-Level Federal Agent, U.S. CBP
What Clients Are Saying:
"During 2021, AJ delivered 4 separate webcasts to our employees, receiving high praise for how masterfully she interacted with the audience as well as for the practical, research-backed action steps she provided during each session. Not only is AJ able to captivate her audience's attention, but she also provides relevant information coupled with impactful, real-time exercises to help attendees enrich their application of the material. AJ is a passionate, knowledgeable and engaging presenter who delivers concrete tools to help individuals enhance their resilience and wellbeing. She is an absolute pleasure to work with, an excellent collaborator and a highly skilled professional. Our employees provided high praise for her presentations with a high volume of requests for additional sessions delivered by AJ. I highly recommend AJ as a speaker for organizations seeking to address the mental and emotional wellbeing of their employees."
Diana Gulick - Associate Director, Benefits & Wellbeing, Merck & Co.
Ready to find out more?
We also customize trainings to fit your organization's needs. Contact us for more details.