We Believe Learning Should be a Uniquely Engaging Experience
Teaching people how to flourish is the highlight of our days, and we want our workshops to be the highlight of yours. That's why we've worked hard carefully crafting each of our workshops to be both informative and interactive.
What You'll Learn in Our Experiential Workshops:
The latest research on cultivating well-being at work
Why employee engagement is vital to flourishing workplaces
3 powerful ways to refresh mental and emotional energy
Proven practices for leveraging strengths for success
A quick, mindfulness-based strategy for managing stress
4 simple ways to enhance vigor and vitality at work
How to achieve a mindset for growth and success
Time-tested techniques for cultivating greater resilience
How to craft your job in a way that inspires purpose & passion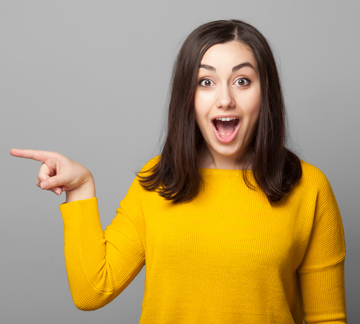 Our Most Popular Workshops
Engaged and Energized: Flourishing at Work
Engaged employees are an organization's greatest asset. This half- or full-day, interactive workshop delivers details about energy management as well as scientific insight and the practical application of 3 simple techniques designed to enhance your employees' energy and engagement.
Thinking for Success
Your mindset determines many measurable outcomes in your life, such as academic and career success, relationship and physical health and your overall sense of well-being. In this workshop, you'll learn 3, easy-to-apply techniques to help you think in a way that helps you to be more optimistic and mentally flexible, promoting growth, happiness and success.
Putting Strengths to Work
Employees who focus on their strengths are 6 times as likely to be engaged at work and yield significantly better job performance. This fun and highly-interactive workshop teaches participants how to go from looking at what's wrong to focusing on what's strong -- as well as how to practically apply their strengths at both work and home, enabling them to bring their best self to every aspect of their life.
RAW: Resilience at Work
This full-day workshop teaches you practical skills to bounce back from setbacks, better manage stress, overcome challenges, and create more positivity in your life -- equipping you to flourish at work and at home. Specifically, you'll learn how to identify and overcome thinking patterns that undermine your resilience. You'll also learn how to develop greater emotional control as well as 2 unique strategies for turning challenge into success.
Positive Leadership
Research shows that leaders are the most critical piece to flourishing workplaces. This half- or full-day workshop teaches managers and CEOs the science behind great leadership, how to develop a mindset that promotes the growth of their employees, how to better manage stress and how to harness the power of strengths to create a culture of higher positivity, performance and profit.
Ready to find out more?
Brio also offers custom-designed workshops to meet the needs of your organization. For more details, drop us an email or call AJ at 610-310-0809.