We Believe Learning Should be a Unique & Engaging Experience
Teaching people how to flourish is the highlight of our days, and we want our trainings to be the highlight of yours. That's why we've worked hard carefully crafting each of our workshops to be both informative and interactive.
What You'll Learn in Our Workshops & Webinars:
Time-tested techniques for preventing employee burnout
The latest science & strategies for cultivating well-being at work
Why employee engagement is vital to flourishing workplaces
Powerful ways to refresh mental and emotional energy
How to strengthen social connections at work and home
Proven practices for leveraging strengths for success
Quick, mindfulness-based strategies for managing stress
How to cultivate a growth mindset and overcome setbacks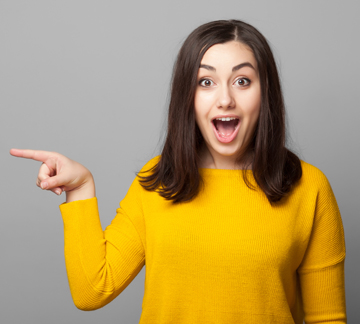 Our Most Popular Workshops and Webinars:
Combatting Stress with Mindfulness
Mindfulness is one of the best researched tools for managing everyday stressors and enhancing performance at work. With in-session practices and exercises, during this workshop, participants will learn the science behind mindfulness as well as practical ways to build mindfulness into their busy lifestyle. This workshop can be customized to fit any length of time from 1-hour to a half-day.
Understanding & Overcoming Employee Burnout
A recent survey suggests that 75% of workers have experienced burnout over the last year, proving to be costly to both employees and organizations. In this 1-hour webinar, participants will learn the key indicators and causes of employee burnout as well as personal & organizational resources that promote resilience. Additionally, participants will learn an evidence-based skill for burnout prevention.
Creating a Psychologically Safe Workplace
Do your employees feel safe to speak up -- to freely express their concerns, needs and ideas? Organizations that cultivate a culture of psychological safety create an environment for employees to perform better and truly flourish. Combining practical exercises and breakout groups, this 2- or 3-hour, interactive workshop touches on the 5 keys to psychological safety and how to leverage organizational support, leadership behavior and team dynamics to cultivate the foundations of psychological safety.
Building Emotional Intelligence
High performers have a key quality in common: emotional intelligence. With the capacity to be aware of, control, and appropriately capitalize on one's emotions, individuals high in emotional intelligence excel in effective communication, problem-solving and leadership. This experience-based workshop provides participants with the tools they need to build the 4 EI skills: Self-awareness, Self-control, Empathy, and Social Connection.
Rethinking Stress & Success
Your mindset determines many measurable outcomes in life, such as academic and career success, relationship health and your overall sense of well-being. In this 1-2-hour workshop, through in-session exercises and group discussions, you will learn how to identify and overcome thinking patterns that undermine your resilience. Additionally, you'll learn cognitive techniques, backed by 50 years of research, to rethink stress in a way that promotes growth, success and happiness.
3 Ways to Battle Virtual Burnout
If craving midday naps, having a shorter fuse and feeling utterly drained has become a part of your new normal, you're not alone. Many professionals are suffering the effects of screen fatigue, longer work hours and being forced into wearing too many hats at once while quarantined. In this one-hour webinar, you'll learn what virtual burnout is, what causes it and 3 research-backed strategies to help you feel more calm, focused and refreshed for work and home life.
Elevating Women in Leadership
Company cultures often facilitate environments that keep women from having a voice and being heard at work. However, the most successful workplaces intentionally encourage and elevate the voices of all employees. This 2- or 3-hour, interactive workshop teaches participants how to recognize and overcome gender biases as well as internal roadblocks such as perfectionism and imposter syndrome. Combining practical exercises and breakout groups, this training teaches participants how to overcome self-limiting beliefs as well as how to exercise and elevate their voice in the workplace.
Cultivating High Quality Connections
Are your relationships as strong as they could be? For many of us, the answer is "no". But not only are strong social connections the greatest indicator of psychological resilience, they're also a stronger predictor of physical health than physical inactivity, obesity and smoking. Unfortunately, it's easy for our relationships - both personal and professional - to become strained. But high-quality connections largely contribute to flourishing workplaces. In this 1- or 2-hour, interactive training, participants will learn science-backed strategies for strengthening relationships -- so they can bolster their sense of connection and create more cohesive teams in the workplace.
From Wrong to Strong: Putting Strengths to Work
Employees who focus on applying their strengths at work are 6 times more likely to be engaged at work and yield significantly better job performance than those who don't. This fun and highly-interactive training teaches participants how to go from focusing on what's wrong to focusing on what's strong -- as well as how to practically apply their strengths at both work and home, enabling them to bring their best self to every aspect of their life. This workshop can be customized to fit any length of time from 1-hour to a half-day.
Strategies for Turning Setbacks into Success
Many of us are facing challenges situations right now. However, counter to cultural beliefs, challenges present great opportunities for personal growth. Research shows that humans have an amazing ability to thrive despite and often because of adversity. During this one-hour webinar, participants will learn the foundations of post-challenge growth as well as science-backed techniques to help them thrive from stress and challenge.
RAW: Resilience at Work
This half or full-day workshop combines the science and application of resilience in the workplace. Through in-session exercises, instruction and breakout sessions, participants will learn the neuroscience of stress and barriers to effective stress management as well as several research-backed skills designed to help individuals bounce back from setbacks, better manage stress and cultivate a greater sense of well-being in their lives.
The Power of Positive Leadership
Research shows that leaders are the most critical piece to flourishing workplaces. This half- or full-day workshop teaches supervisors, managers and CEOs the science behind positive leadership, how to develop a mindset that promotes the growth of their employees, science-backed techniques to better manage stress and simple strategies for leveraging strengths to create a culture of higher positivity, performance and profit.
What Clients Are Saying:
"AJ is a polished and professional speaker, who is able to maintain positive energy levels of large groups. She is a sensitive and empathetic listener, and provided great encouragement and solid recommendations for improvement to participants during group breakouts and teach back sessions."
Natasha S. - HR Business Partner, Lockheed Martin
What Clients Are Saying:
"Thank you for such a wonderful webinar. AJ was fantastic. It was perhaps one of the best I have attended that NOAA has hosted, and I truly am appreciative of having access to these types of opportunities. "
Tracy H. - Office of National Marine Sanctuaries, NOAA
What Clients Are Saying:
"It is rare to come across someone like AJ. I attended a master resiliency trainers course, and found myself overwhelmingly surprised and pleased. AJ knocked it out of the park. She is the epitome of a professional in every aspect. Her wealth of knowledge brings with it the utmost creditably; and, her instruction reached every person regardless of their background, position, or education level. I would highly recommend AJ's services, whether you are a conglomerate or small business."
Derek B. - Executive-Level Federal Agent, U.S. CBP
What Clients Are Saying:
"I can not say enough about AJ. I gave AJ a task to essentially learn our culture, roadblocks and challenges in a very short timeframe, and she turned around a customized training that spoke and resonated deeply with our people. AJ is a pleasure to work with, and she is able to make a training that feels like the leaders and founders of your organization created this from the inside. Hire AJ - you will not regret it!"
Robin V. - Learning and Development Manager, CNM, LLP
Ready to find out more?
We also customize trainings to fit your organization's needs. Contact us for more details.