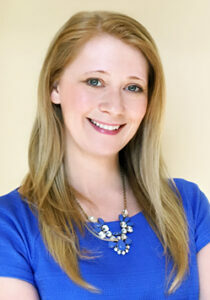 As one of the first 150 people in the world to graduate with the Master's in Applied Positive Psychology (MAPP) degree from University of Pennsylvania, AJ is a pioneer in her field. Offering in-depth study of the science and application of enhancing human flourishing, the MAPP program is a cutting-edge, one-of-a-kind curriculum. Over the last decade, AJ has applied her education through working with organizations such as the Wharton School of Business, the U.S. Army, the U.S. Air Force, NOAA, Customs and Border Protection and various other groups around the globe. AJ is an expert in resilience and specializes in teaching individuals and groups how to utilize science-based skills to enhance their resilience, mindfulness and well-being.
What people are saying about AJ's trainings and webinars
AJ is a GREAT resilience trainer. She exudes interest in the topics, showcases personal experiences, and captures the audiences' attention in an engaging and professional manner. She also provides constructive feedback to help those learning to become more resilient. Thank you AJ!

Rachel Zuilan, MHR
DEI @ U.S. Department of Defense
I gave AJ the task of learning our organization's culture, roadblocks and challenges in a short timeframe, and she turned around a customized training that resonated deeply with our people. AJ is a pleasure to work with and able to design a training that feels like the leaders of your organization created this from the inside.

Robin Vanneman, PHRca
L&D Manager @ CNM, LLP
It is rare to come across someone like AJ. I attended a master resilience trainer's course. AJ knocked it out of the park. Her wealth of knowledge brings with it the utmost creditably, and her instruction reached every person regardless of their background, position, or education level.

Derek Boyle
Executive Level Federal Agent @ U.S. CBP
AJ is absolutely brilliant when it comes to teaching and facilitating resilience and well-being skills. Her passion is genuine as she guides teams through the process of learning resilience skills and relays the benefits of practicing the skills on a daily basis to improve one's health and well-being.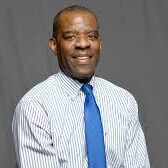 Vincent Eure
CSC @ Joint Base Andrews